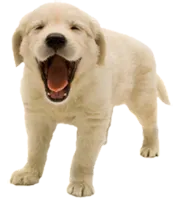 When you are looking for a veterinary care clinic you should be able to count on superior care and excellent service. We at Ontario Veterinary Hospital in Ontario CA have assembled an expert team of veterinary professionals to bring you the best possible healthcare for your pet. We have a state of the art veterinary facility which is clean, comfortable, and efficient. Call 909-984-2211 to schedule an appointment and we will find a time that is convenient for you.
Once a year, you should take your pet in for a check-up. This will include a full physical exam, and may include teeth and gum cleaning if needed. Our doctors will check the health of your pet from head to tail, and you will be very happy you came to Ontario Veterinary Hospital for service.

Bring in any medical history you have of your pet when you come to our vet clinic. It's best to keep a journal of your pet's health throughout his or her life, including behavioral shifts. If you have something like this, share it with our team. If not, let us know everything that you think will be important. We can still work with whatever information you have.

In some circumstances, we will refer you to a specialist who has advanced expertise in areas such as internal medicine or surgery.
ONLINE PET PHARMACIES
Protect Yourself and Your Pet:
Be A.W.A.R.E.
Internet sites that sell pet drugs can be reputable pharmacies. However, others are fronts for businesses breaking Federal, State, and sometimes, international laws. Illegal online pharmacies may sell medicines that are counterfeit, outdated, mislabeled, incorrectly formulated or improperly made or stored. These medicines may not contain the actual drug, or the correct amount of drug, may contain contaminants, may not work as well due to age or being stored in conditions that were too hot, cold, or humid, and may not have the proper directions for use. If you are unhappy with ordered products, illegal online pharmacies may fraudulently leave you with no way to get your money back. In the end, you may find buying prescription pet medicines online costly to your pet's health and your wallet.
A— Ask Your Veterinarian
Before you purchase online, talk with your veterinarian! Your veterinarian supports you and wants what's best for both you and your pet. Ask questions, like "Do you trust the internet pharmacy site?" "Have you ever worked with the company?" "Have other clients used that site? If so, what were their experiences?"
W—Watch for Red Flags
When buying from online pharmacies, keep an eye out for red flags. Be careful if the …
• site does not require veterinary prescriptions for prescription drug orders.
• site has no licensed pharmacist available to answer questions.
• site does not list physical business address, phone number, or other contact information.
• site is not based in the US.
• site is not licensed by the State Board of Pharmacy where the business is based. If the site operates in the US, check the National Association of Boards of Pharmacy (NABP) website to see if the pharmacy is properly licensed.
• site does not protect your personal information.
• site's prices are dramatically lower than your veterinarian's or other website's prices.
• site ships you products that you didn't order or looks very different from what your pet normally takes.
A—Always Check for Site Accreditation
In addition to following Federal and State licensing and inspection requirements, in 2009, the National Association of Boards of Pharmacy (NABP) created a voluntary accreditation program called Vet-VIPPS
(Veterinary-Verifyed Internet PharmacyPractice Sites). Vet-VIPPS accredited online pharmacies:
• are appropriately licensed in each state where they ship drugs.
• have successfully completed a 19-point review and online survey.
• undergo yearly VIPPS review and reaccreditation.
• undergo NABP on-site surveys every three years.
Vet-VIPPS accredited pharmacies must also meet other strict criteria, including protecting patient confidentiality, quality assurance and validity of prescription orders.
R—Report Problems and Suspicious Online Pharmacies
If your pet has a problem with a medicine purchased online (for example, a reaction to the medicine or the medicine not working), contact the medicine's maker. To report adverse drug events directly to the Food and Drug Administration (FDA) Center for Veterinary Medicine (CVM) call 1-800-FDA-VETS. Protect yourself, your pets, and others! Don't fall victim to illegal online pharmacies. Report suspicious online pharmacy sites to FDA and NABP at: FDA: http://www.fda.gov/Safety/Repo... or NABP: http://www.nabp.net/
E—Educate Yourself about Online Pharmacies
The best defense you have against illegal online pharmacies is education. Do your homework and be online pharmacy A.W.A.R.E. before you purchase your pet's medicines online. An informed consumer is an empowered consumer.